INTERNAL AUDIT UNIT
The Company complies with and implements the prevailing legislation on the implementation of the Good Corporate Governance, particularly those related with Internal Audit Unit. The Company refers to Regulation No KEP-496/BL/2008 on the establishment and composition guidelines for Internal Audit Charter and effectiveness improvement on Risk Management and Good Corporate Governance.
The Internal Audit Unit is established by the Company as a process aimed to internally monitor and analyze the flow and effectiveness of control performance by the management in order to keep up with the development of increasingly complex property business.
Duties and Responsibilities of Internal Audit
In line with the Internal Audit Unit's vision and mission to support the Board of Commissioners and the Board of Directors in performing internal monitoring on the Company's operational activities, the Internal Audit Unit has the following duty scope:
Performing supervisory function and ensuring the proficiency of internal control on function, activity and effectiveness of risk management in accordance with the Company's policy;
Ensuring the maximum utilization of the Company's resources in effective and productive manners;
Giving inputs for the management in the form of implementable advices to improve operational performance.
Head of Internal Audit Unit's Profile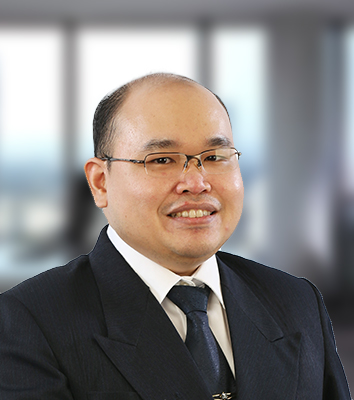 Ronaldo Benjamin Pattiwael
Indonesian Citizen, born in 1985. Serves as Head of Internal Audit of PT Acset Indonusa Tbk since October 2016, pursuant to Board of Commissioners Decree No. 001/SK/KOM/X/2016 dated to 17 October 2016. Graduated as Bachelor of Computer System in 2007 and obtained his Master Degree of Information System from Bina Nusantara University in 2010. Obtained expertise certification as Certified Information System Auditor (CISA) issued by Information System Audit and Control Association (ISACA).
He started his career in Internal Audit as an Internship Student for Whistleblower Project in PT Pamapersada Nusantara (2008-2010). Then, he served as Internal Audit-Risk Management Development & IT Audit Section Head in PT Pamapersada Nusantara (2010-2015) and Senior Auditor in PT Adaro Energy Tbk (2015-2016).
Internal Audit Unit Charter
Internal Audit Unit Charter (Indonesia)